We'll let you decide on this, but for many local businesses, the phone book used to be something they depended on to bring in new customers every year. We see in our data, there are still business types in specific markets where the phone book still brings in a substantial number of new customers and sales. To some, the phone book is dead, and to others, the phone book still brings a respectable return on the investment.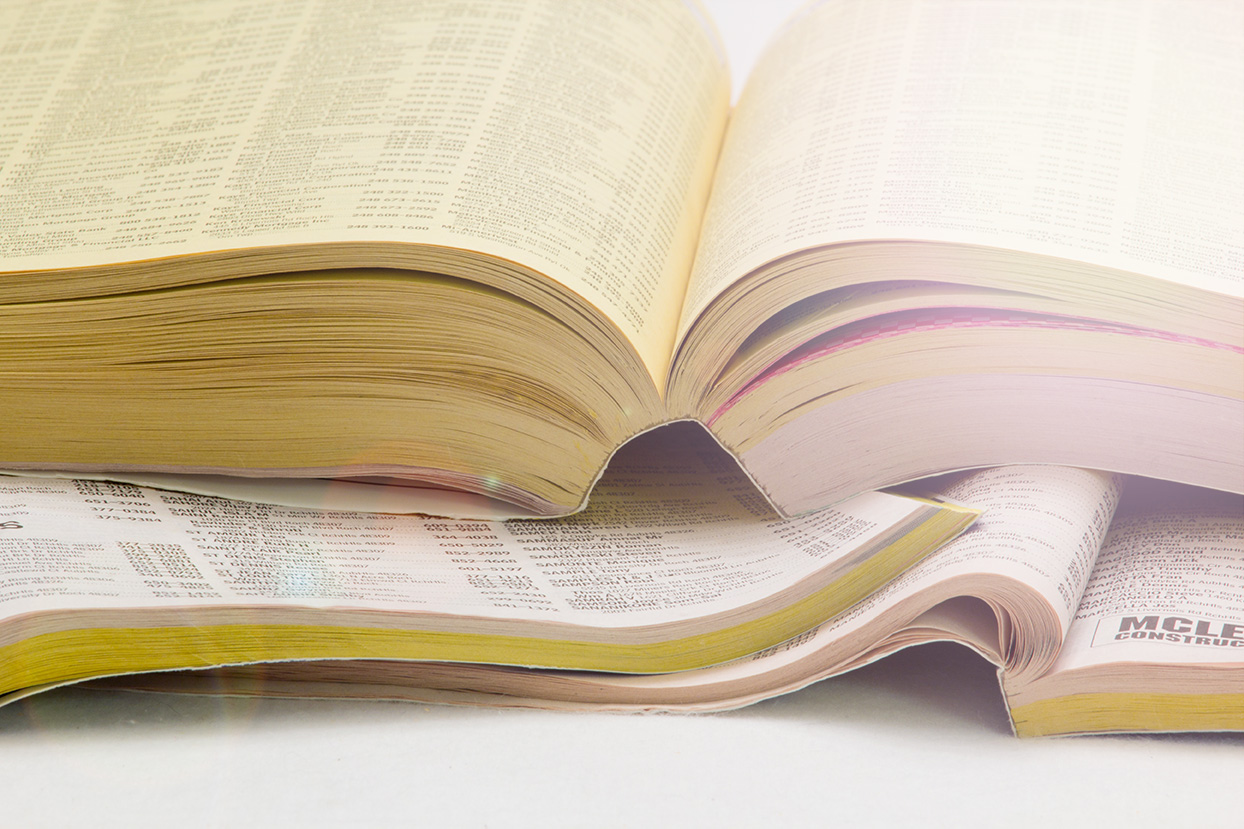 The quote "Give me the phonebooks back" was said by one of our clients this past month. And this opened some discussion amongst our team on the value and simplicity the phone books have or did have. The businesses which advertised heavily consistently had great tracking and could tell the value it was bringing their business. For some, it was just the fear of not being there which kept them advertising in the phone book.
When we dug deeper to understand this specific client, it was interesting to hear his thoughts. And to some degree, it encompassed the simplicity. Think about it, buy an ad in the phone book and it's there for the year. You know what it is or is not going to do for your business, and after you signed the contract, you didn't think much of it until the following year. You could think about it, but you couldn't change the ad until the next publication.
The internet, on the other hand, may be the exact antithesis of the phone book. Most experts know and study the changes made by Google or other search engines/platforms on a regular basis. For business owners and marketing people, staying up on these changes requires time and there are many different opinions on the best way to win at marketing on the internet. Of course, different for each market and business type. The aforementioned client knows this, and he has his team check regularly where his business is being found online. What page and what position for different search terms are things they look at, as well as the performance of many different online advertising platforms.
No matter how many years the phone books have left in their existence, the internet is the new place people look to go when they are looking for a service or product. And who knows? Maybe our smartphones will become obsolete as well. Being replaced by the likes and/or next generation of what we know today as "Hey Siri," "Alexa," or "Hey Google," and the wave of AI which is here today and growing every day. "Hey, Google – I need a plumber to come out to the house today to repair a leaky faucet," will be followed with something like, "There are three choices near you, all with a 4.0-star rating or higher. I can connect you to the first one, XYZ plumbing company, which has been in business since 1991 if you would like."
The future may be closer than we think.