Media Choices
Do you ever feel overwhelmed with all the media choices available at your fingertips? How do I know which channel will be the most "effective", will I reach the right target audience? If so, is it enough to offset the costs of the marketing campaign. The answer is maybe. There is no right or wrong answer in marketing, it is about research, trial, error and… more research.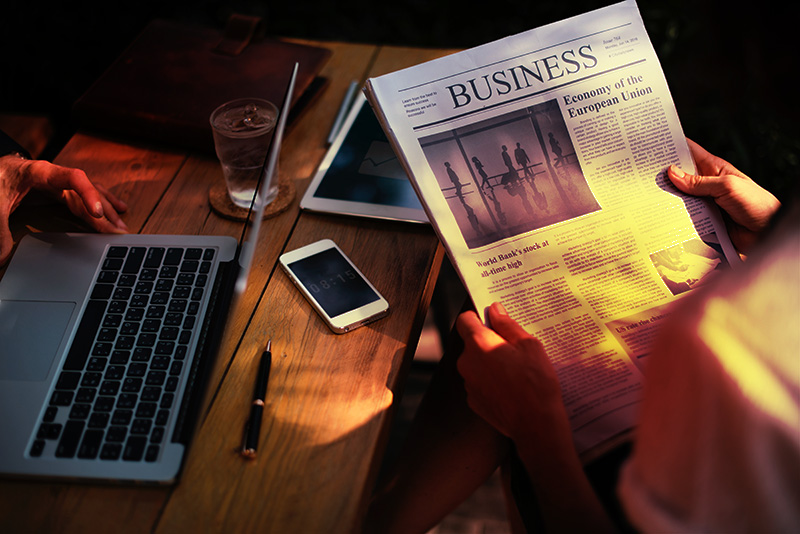 Media Options
Because different media are effective for different purposes, it is important to research which media form will truly target your audience market. In recent years we have seen a shift from newspaper, magazine, radio, and billboard advertising to digital ads. Now, this is not a reason to think digital advertising is the way to go. As a small business owner, it may be more beneficial to advertise in your local newspaper, magazine, or radio. For an advertising campaign to be effective, it needs to reach the right target audience, your audience could be a daily city commuter who passes by a billboard multiple times a day or someone who enjoys reading the newspaper instead of surfing the internet. Media sources should be selected based on your audience's preferences to maximize your marketing investment.
Nevertheless, with media buying, there will be a "waste factor." The key is to minimize the waste factor, meaning the percentage of the marketing which is not your intended market. For example, a newspaper ad can have 20,000 impressions but not everyone reading the newspaper may be a potential customer (Maybe you have a pool company and certainly there will be some people who don't own a pool who reads the newspaper.) If the target reach is 50%, then the real value of advertising in the newspaper is 10,000 impressions. Understanding real value is as important as knowing the full reach a specific media may tout.
Budget
While choosing a media outlet, keep your budget in mind. If you have a substantial advertising budget, allocating your budget across different media platforms can be beneficial. If you are a smaller business, be mindful of your budget and compare prices. Looking to advertise in a newspaper? Call and research multiple newspapers, and don't be afraid to negotiate fair prices to display your media! This is certainly an area where we may be able to help with.
Media Evaluation
Whichever media outlet you select, create a plan that will measure the success of the campaign. Disappointed in the results? That's ok! Keep researching and improving the campaign, if it isn't yielding the results you want, try another form of media. Measuring data will tell you what can be improved and what you should continue to market. Let us know, what media form is most effective for your business?