The Right Target Audience
Marketing dog food to a family which doesn't own dogs would be silly of course. You know your target market is important in creating an effective marketing campaign. When business owners are asked who their audience target is, many businesses may say "everyone" or "anyone interested in our services". These targets are too general and let's face it, you won't be able to please everyone. Targeting a specific audience means you focus your marketing dollars on an audience who is more likely to be your customer. A good starting point is looking at your current customer base and finding similarities, characteristics, and interests between them.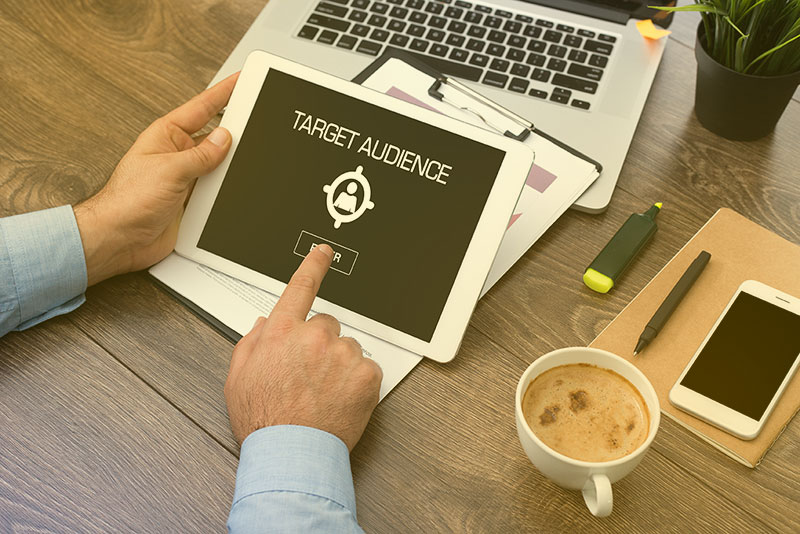 Audience choices are made based on your goal, If you are looking to build brand awareness, a wider audience is best along with a media platform which can reach a wide, yet relevant audience. If the goal is to launch a new product, engaging your current client base is probably your best bet. If the goal is to get new customers to make purchases, it is important to focus on the ideal customer. However, when choosing your target market, keep in mind your audience demographics; age, gender, income, education, marital status etc. Also, consider personality characteristics, including; behavior, lifestyle, values, and attitudes.
For example, a construction company could choose to market to homeowners between the ages of 34 and 54 with incomes of $90,000 – plus in Omaha, Nebraska. To define the market even further, the company could choose to target specifically those interested in kitchen remodeling and bath remodeling, and possibly even those in older homes. This market can be broken down further but, by doing so, the market could become too narrow and exclude potential customers.
What is your Goal?
You may be asking yourself, "Where can I find all of this information?" Try searching online for research others may have done on your target market. Explore magazine articles, blogs or forums. These are all excellent mediums to discover the opinions of your audience. You may even consider looking at your competitors' target market looks like, maybe based on their marketing creative, to narrow down what you are looking for in your ideal client or how you can differentiate your target market. Not finding the information you are looking for? Conduct your own survey, ask current customers for feedback.
Once you have defined your target audience, it is easier to figure out which media choices (link to Buying Media blog) will fit best to reach your market and how they will remember your brand. Nonetheless, having a defined target market will be a greater investment for your time, energy and money.