Is There a Magic Formula?
We've now entered the world of Marketing Budgeting, 2.0 as so many things have changed in the past few years. The internet and social media have changed the landscaping of media, but the basics remain the same. Having a budget for your marketing makes sticking to the marketing plan a bit easier.
If you Google "How Much Money Do I Spend On My Advertising," maybe this blog will come up number one, but there are many articles on this topic. This also depends on what type of business you have. The marketing of a restaurant is very different than the marketing of a manufacturing plant. If you have outside sales people responsible for generating sales, your marketing budget may be a little less. The goal of any marketing plan is to maintain and/or grow the business.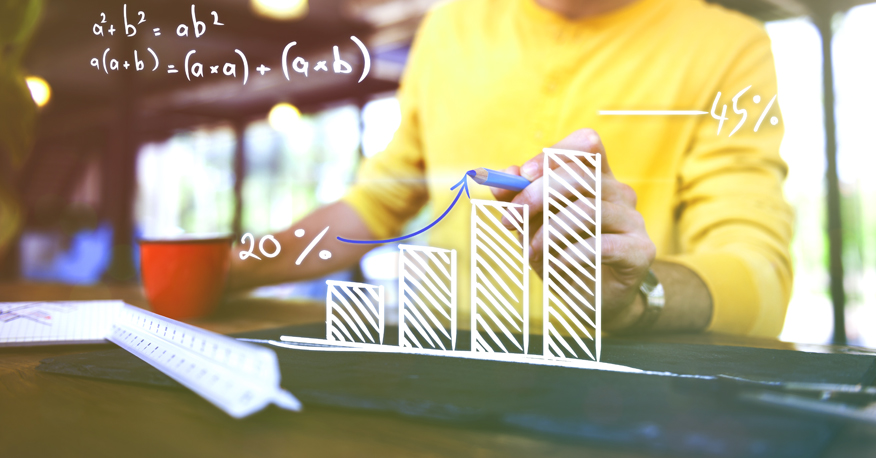 Ways a Business Grows
New Customers
Existing customers spend more money on visit

Existing customers tell their friends who become customers (referral)

Add product or service line to help with all the above
Existing customers come in more often
Do a Google search for this topic and you will find businesses will budget between 3-10% of their sales on marketing. A pretty big variance. That's the challenge – what is the right advertising budget for your business. We work with many local businesses and we look to gain agreement on what the marketing budget is to start out with. If your growth is more aggressive, it may be towards the higher end of the spectrum. If your growth is steady growth, we look for middle ground here, using 5-6% as our target budget in the planning process.
Marketing is to help you grow your business so the investment into marketing is an important one. This is very different than the planning of your media buying or the evaluating of your media choices. If you feel the advertising is not working, then think about what needs to be changed up to make it work better. It wouldn't make sense to stop advertising just because you haven't found the "magic" formula…..yet.
As your company grows, your marketing budget dollars will grow, even though the marketing percentage will remain the same. The number may seem high, but so are your total sales. As one of our clients was looking hard at their P & L to see how they were doing, they asked everyone to really watch their numbers – except marketing – this went untouched – as they had learned the lessons of keeping consistent with the marketing budget means consistency with future sales and growth.
One last message here – if you are too busy and getting too many calls/customers where you can't take on any business for the next month – shift the marketing dollars. Either change up your marketing mix to improve your brand or use the dollars later in the year. Marketing can be for many things, including customer appreciation activities and/or customer gifts or promotional items. Keep steady on the marketing budget, plan the work and work the plan, and you will start to feel better about the investment you are making for the long-term success of your company.