A common reason a customer may decide to leave or take their business elsewhere is because they don't feel cared about. The question is, how can you show your customers you do care about them? It's simple – provide them with excellent customer service! Keep reading to learn 5 ways to deliver excellent customer service.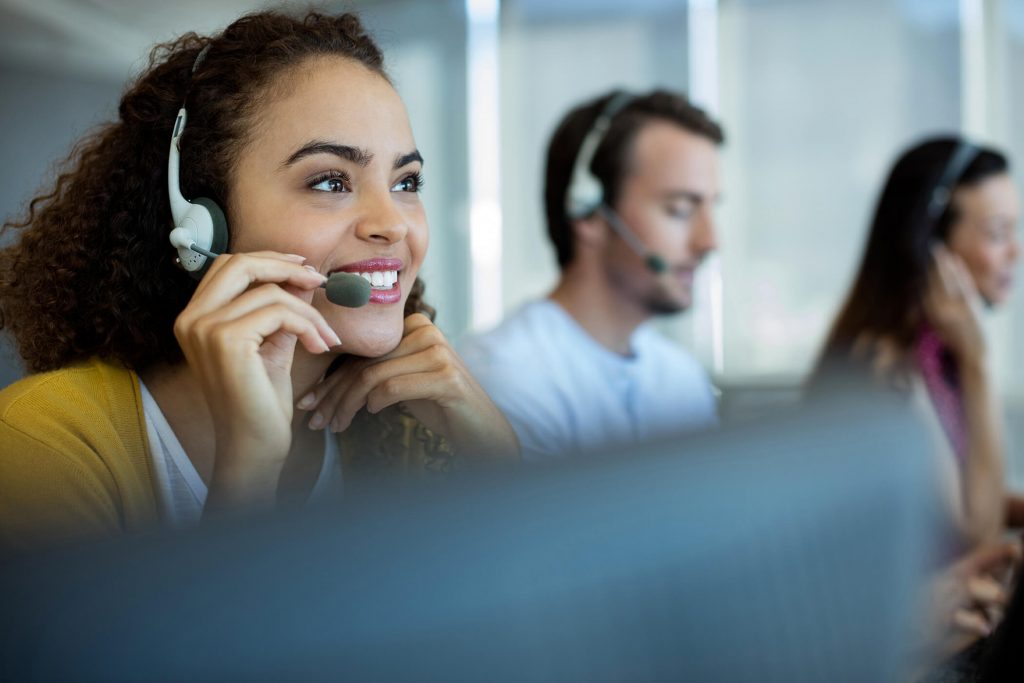 1. Know Your Product or Service
A thorough knowledge of your products and services is an essential customer service skill. As a customer service agent, you are likely going to be spending most of the day troubleshooting for your customers. You should be able to discuss features and show your customers how your product can benefit them. Your job is to help your customer get the most out of their purchase and show them the value of your products or services. This will help make them a returning customer.
2. Maintain a Positive Attitude
Attitude is everything, and a positive attitude goes a long way when providing excellent customer service. Even when interactions with your customers are not face-to-face, your attitude should be reflected in your language and tone of voice. Since it's easy to misinterpret the tone of written communication, don't be afraid to use emojis or consider being more conversational to convey warmth and humor. You can also pick up the phone and give them a call if you find an email or chat conversation getting tense.
3. Respond Quickly
Resolving customers queries as quickly as possible is another cornerstone of good customer service. Speed should be of the essence, especially for smaller issues that don't take long to solve. Communicating to your customers that more complex issues will require additional time to resolve is important as well. Remember, there is a difference between the time it takes you to respond and the time it takes you to resolve.
4. Keep Your Word
Keeping your word is all about respect and trust. When you tell a customer that you will do something, it is the equivalent of making a promise. Making sure you deliver on a promise is common sense in customer service, although your customers do not need to feel extra grateful when you deliver more than you promised. On the other hand, they will be upset if you do not deliver on the promise you made them. So, rule of thumb, it's better to under-promise and over-deliver to ensure you do not lose your customer's trust and business.
5. Personalize Your Service
Customers want to interact with a person, not a company or a robot. It's part of the reason why many businesses personally sign letters that are sent to their customers, or even send gifts to their customers on their birthdays. When you choose to not use a script and add a personal touch, your customers will be able to spot the difference. By choosing to personalize the services you provide to them, you are letting them know they are important to you and that you care. There are plenty of other businesses that are competing for the same customer dollar and customer loyalty as you are, so your job is to show your customers what sets you apart from every other business. Customer service isn't just about maintaining a positive attitude with your customers, it is an important component to your business's reputation and will affect how your business is perceived by the public. Don't let something as simple as providing excellent customer service be the reason you lose customers.