At the heart of any successful business/brand is a healthy repeat client base, as well as an ongoing referral base. With an endless amount of review and social media websites, staying on top of what is being said about your business and rapidly addressing both positive and negative impressions is crucial to protecting your businesses online reputation. We know you work hard everyday to provide great service and the last thing you want to do is leave your online reputation to chance.
According to a recent Neilsen survey, "Word-of-mouth recommendations from friends and family, often referred to as earned advertising, are still the most influential form of advertising, as 84 percent of respondents said this source was the most trustworthy." As the biggest influencer in consumer buying decisions this needs to be given a higher priority by local businesses.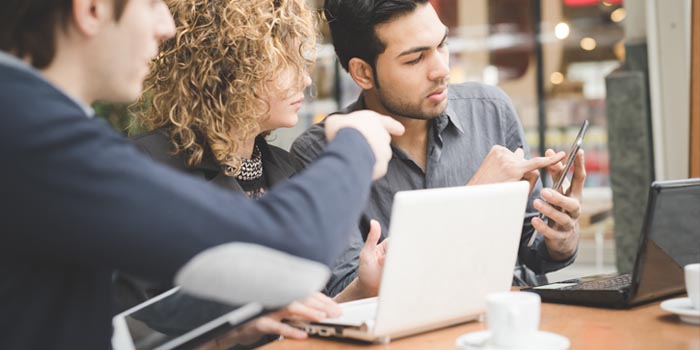 Reputation Out of Control
We can't always eliminate bad reviews or bad references about a business, but we can look to correct the things we can control. If the internet is showing unfavorable things about your business, true or untrue, we can take a look at the details, assess the real damage, and then chart out a course of action to work to improve this. There is no simple cure for a poor reputation online, but a steady diet of increasing good online content about your business will start to heal it.
Being open minded about this process will help get a solid start. It doesn't take a study today to share with anyone that online reviews are important as many consumers to them to help make their decisions. Looking for a new restaurant to eat at tonight? What does Yelp say? Looking for a contractor? What information can I find on the BBB or on Angie's List. A difference of one "star" in average rating led to difference in revenues of 5 to 9 percent. ~ 2011 Harvard Business Review Study.
Consumers trust recommendations from their friends and social networks. When you have a positive online reputation, you will convert more leads and referrals into paying customers. We work with our clients to proactively seek out feedback from their customers to gain insight into what their customers are saying about their business. We also look for opportunities to improve the online reputation in helping to generate an increase in positive customer feedback across the internet.
Generating an increase in positive reviews has additional benefits. With increased positive activity surrounding your business, a relational increase has been seen in overall web traffic. You have all seen listings where search results list the businesses with the better/best reviews closer to the top. When your business is closer to the top, it has a greater likelihood of getting chosen.
Wake Up and Smell the Coffee
If you haven't been paying attention to the reviews about your business, it is time to take note. Negative reviews on the internet can be a death sentence for many businesses. If you aren't paying attention to this, we can guarantee your potential customers are!
From the NY Times, "Negative reviews can hang an albatross around your neck if they appear prominently in search results." Benjamin Franklin once said, "It takes many good deeds to build a good reputation, and only one bad one to lose it."
Proactively addressing this as a part of an ongoing operational function is important in today's world. We work with our clients in identifying this and to help promote the ongoing growth of positive reviews around the web.