You Never Get a Second Chance to Make a First Impression.
If you think about a time when you've gone into a nice hotel, you might recall a very friendly and professional employee opening the door and welcoming you to their establishment. There are certainly more than a few various types of businesses which have a greeter at the door, inviting you in. This is a way to make you feel welcome.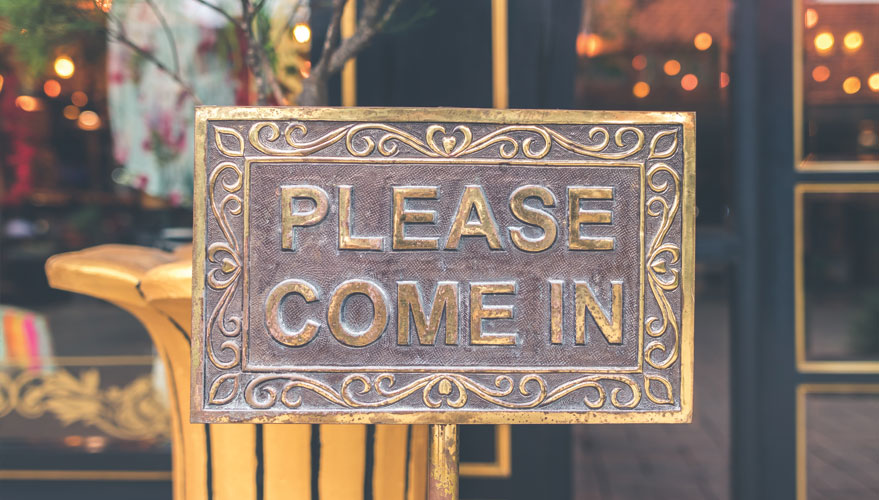 These are Great First Impressions.
For you, as a business owner, who is this person for your company? How do they rate at first impressions? More importantly, how do you know how they are doing? This could be the person who greets a customer when they walk into your store, or the person who answers the phone.
Do you dread calling larger companies these days, knowing the wait time will be several minutes, likely resulting in being disconnected? Have you ever walked into a business and had to look for someone to help you? Both examples are far below the levels of what you expect to see as a great first impression in customer service.
As a passionate business owner, or manager, who expects nothing but the best, how do you make sure your customers aren't having experiences like these? Here are some quick tips on how to check (and if you aren't the one doing the checking, make sure you are following up with the person who should be accountable for this):
Set standards for people visiting your business and calling your business. What type of experience do you want your customer to have as their first impression?
If you are a retail business (where customers come to you), observe. From either inside, or outside, the building. How are your employees measuring up to your standards?
If you are a service or retail business, how is the phone etiquette? Call your place of business as a customer or listen to incoming calls (if you have a call recording system in place).
Secret Shoppers. Enlist some family or friends to shop your business. Ask them for a written report, with as much detail as possible, about their experience. After reviewing the report, ask for clarification on any details you're unsure about, and see how this tests up to your standards.
At first glance, it's easy to see how this impacts your business. However, this can be quantified. Let's look at the numbers. The numbers we are using are examples from the service industry.
Real life example
We work with many clients who have great tracking systems in place. One of them measures conversions of calls coming in from new customers. Companies that perform the best typically schedule (and service) seven out of ten new potential customers. When a company isn't performing at it's best they might schedule only 3.5 out of ten calls, the cost to acquire a new customer doubles. This means we must spend twice as much in getting calls, OR we get half as many calls at the same amount of money. Either way it costs more money to acquire a new customer if we are not doing the best job in scheduling the calls we already have coming in.
If you're not sure what your cost per lead is, or how to make improvements to the first impression your company is putting out there, we can help. The best place to start is checking out how you are doing today. Moving forward from your initial findings, continue making improvements, and soon enough you'll see. A little time spent here will be a big pay off in the long run.